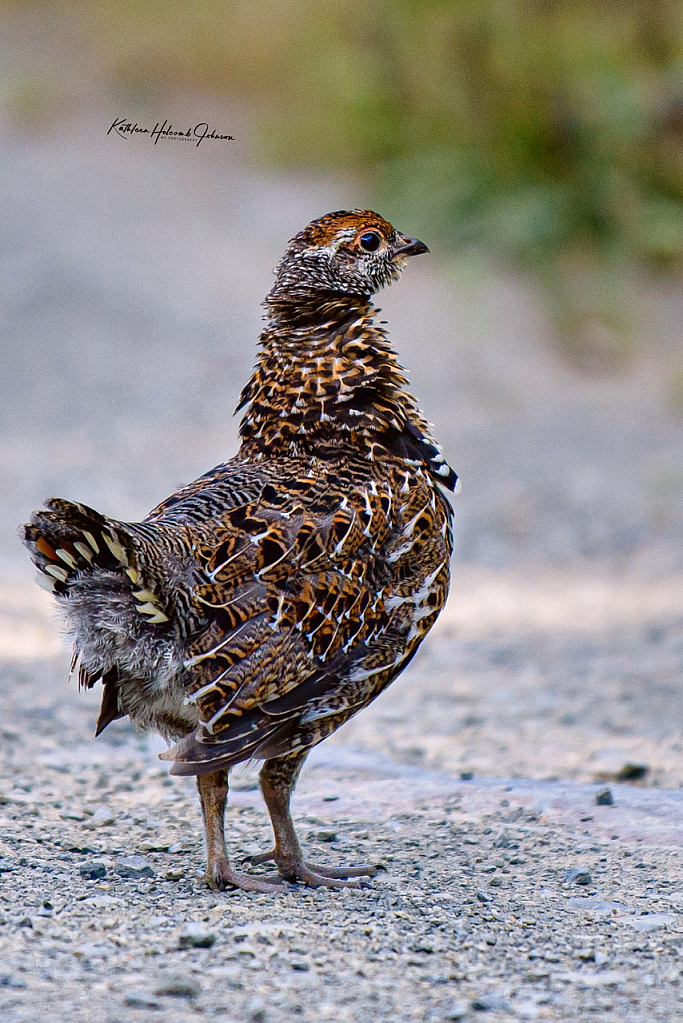 Baby Grouse!
"Grouse Is better known as Partridge, or "pahtridge" depending on who you are talking to, the Ruffed Grouse is a common game bird in Maine, the closet thing we have to a native chicken". This one was 1 of 2 babies with Momma... I was only fast enough to capture one...
© Kathleen Holcomb Johnson
Copyright for this gallery photo belongs solely to Kathleen Holcomb Johnson. Images may not be copied, downloaded, or used in any way without the express, written permission of the photographer.