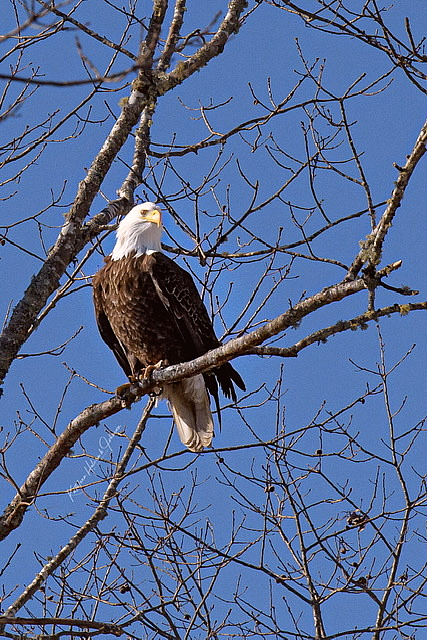 Our National Symbol - Majestic Eagle!
A wonderful ride today up to Unity Maine. Near the Penobscot River area we saw two Eagles. They were beautiful! Although a long shot for my camera, I was able to finally capture some photos of this beautiful creature❤️
© Kathleen Holcomb Johnson
Copyright for this gallery photo belongs solely to Kathleen Holcomb Johnson. Images may not be copied, downloaded, or used in any way without the express, written permission of the photographer.